2007 was the year that I realized that there is a great academic that is doing Modern and Contemporary Arab/Iraqi art justice. Nada Shabout is a professor of Art History at the University of Northern Texas, and has recently penned a must-have book about Arab Art entitled "Modern Arab Art: Formation of Arab Aesthetics"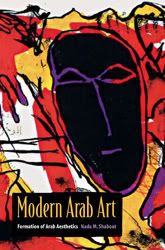 CLICK HERE TO BUY IT FROM AMAZON
She wrote a great article about recent art in Iraq, public art specifically, and the new artist groups popping up. Read it below.

THE 'FREE' ART OF OCCUPATION: IMAGES FOR A 'NEW' IRAQ